Dr. Alysa Herman
135 San Lorenzo Avenue #700
Coral Gables, FL 33146
Phone: (305) 444-4979
Fax: (305) 444-4978
Monday-Friday: 9 a.m.–5 p.m.

Visiting Coral Gables
At our practice, we understand that visiting us for a skin cancer treatment in Coral Gables can be stressful. That's why Dr. Alysa Herman and our staff make the extra effort to ensure your visit is as efficient and pleasant as possible. That level of hospitality extends beyond our offices to the community of Coral Gables. Each year, Dr. Herman sees a number of patients from out of town who travel to south Florida for rest, relaxation, and wellness in our region. We invite you to explore the links below if you're planning a visit to Coral Gables.
Request a consultation online today, or call (305) 444-4979 to schedule your appointment with Dr. Herman.
Where to Stay
Mohs surgery for skin cancer treatment at our Coral Gables, Florida practice can last for several hours, so many out-of-town patients prefer to arrange for overnight accommodations close to Dr. Herman's office. Here are a few of our recommendations:
Biltmore Hotel
2 miles from our practice
1200 Anastasia Ave.
Coral Gables, FL 33134
(855) 311-6903
Website
Hyatt Regency Coral Gables
1.7 miles from our practice
50 Alhambra Plaza
Coral Gables, FL 33134
(305) 441-1234
Website
Courtyard Miami Coral Gables
0.7 miles from our practice
2051 South Le Jeune Road
Coral Gables, FL 33134
(305) 443-2301
Website
What to Do
Our Florida skin cancer treatment center is located within minutes of some of the best attractions in the region. With beautiful weather year-round, Coral Gables has been a popular tourist destination for many years. Here are some of our favorite attractions:
Fairchild Tropical Botanic Garden
Immerse yourself in Florida's natural state on Fairchild's 83-acre grounds.
10901 Old Cutler Road
Coral Gables, FL 33156
(305) 667-1651
Website
Venetian Pool
Constructed in 1923, the 820,000-gallon Venetian Pool is fed directly by an underground aquifer.
2701 de Soto Blvd.
Coral Gables, FL 33134
(305) 460-5306
Website
Biltmore Golf
Situated on the grounds of the Biltmore Hotel, the Biltmore Golf Course is appropriate for players of all levels.
1210 Anastasia Ave.
Coral Gables, FL 33134
(855) 311-6903
Website
Testimonials
ABSOLUTELY a wonderful staff and Doctor. Always very accommodating. You are seen at your appointment time, not 2 hour later. Very considerate of your time and always available to answer any question. Dr. Herman is a very down to earth, beautiful young professional. She is a rare find in today's world. She really cares about her patients. Will not go anywhere else from now on for my MOH's.

I have found Dr. Alysa Herman to be extremely professional, a perfectionist when it comes to her surgery and her patient care is excellent. I have 100% confidence and satisfaction in this MOHs surgeon and would highly recommend her.

Excellent Dr. and staff, i went to Dr. Herman for mohs surgery and for other concerns about my skin due to abnormal results they were able to walk with me through the process and answer all my questions and concerns. I highly recommend them for mohs surgeries, skin concerns and 2nd opinions.

I took my mom here for a mole removal surgery. The building has a parking garage and plenty of (pay to park app) spaces on the street. Once you walk in, you sign in and head up to the 7th floor. Dr Herman has a beautiful office with modern decor, and ample space. The staff is bilingual in English/Spanish, they are beyond helpful. The secretaries are on top of everything, they were working non stop the whole time were there. Her PAs are very professional and have such sweet bedside manner.

My mom had her mole removed in less than an hour. The doctor was very thorough, explained the procedure and how to take care of it. Mom felt no pain, and had to be back to take stitches off in one week. We had no problem scheduling her for an early appt in 7days..

Came in for a consultation and walked out doing a procedure. That is how comfortable Dr. Herman and her staff made us feel. Dr Herman was very professional and took her time explaining everything thoroughly. Office is clean, modern and beautiful. Highly recommend her!

My surgical procedure went very well. Dr Herman made me feel at ease and relaxed.

I was diagnosed with a Kerancanthenoma. Scary stuff. I then tried to find a surgeon for Mohs surgery to remove it. I found Dr. Herman. She was great. Her office is very nice, staff very helpful and Dr. Herman was great. She even gave me her cell number if I wanted to talk to her. Great results. If you need Mohs surgery, Dr. Herman is the greatest.

excellent service; excellent professional doctor

Dr. Herman and her staff are wonderful. She is a true professional and you can tell she likes was she does and cares. They speak with you not talk at you which is important when you dealing with positive results. She puts you a ease. Her staff is awesome. They are ALL respectfull of your time. If your appointment is at 10am, you are seen at 10 am not bounced around through different rooms. Highly, highly recommend.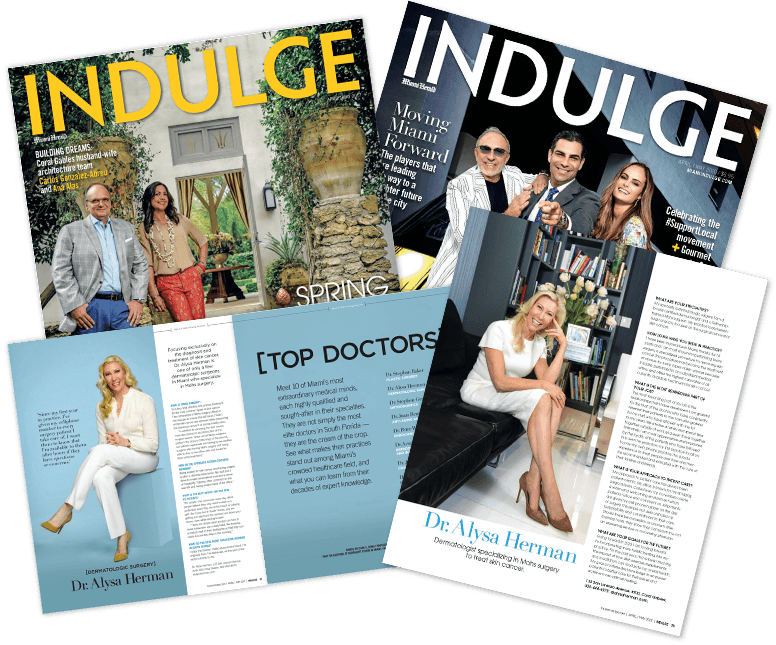 Dr. Herman is honored as one of Miami's Top Doctors by Indulge Magazine, highlighting her as one of the city's few dermatalogic surgeons specializing in Mohs micrographic surgery for skin cancer.
Indulge Top Doc 2017

▸
Indulge Top Doc 2020

▸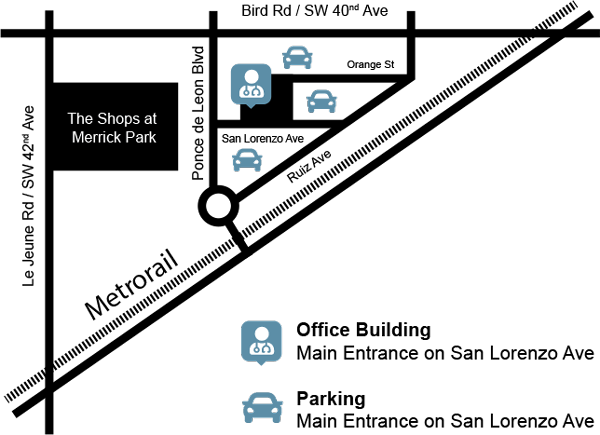 Back to Top